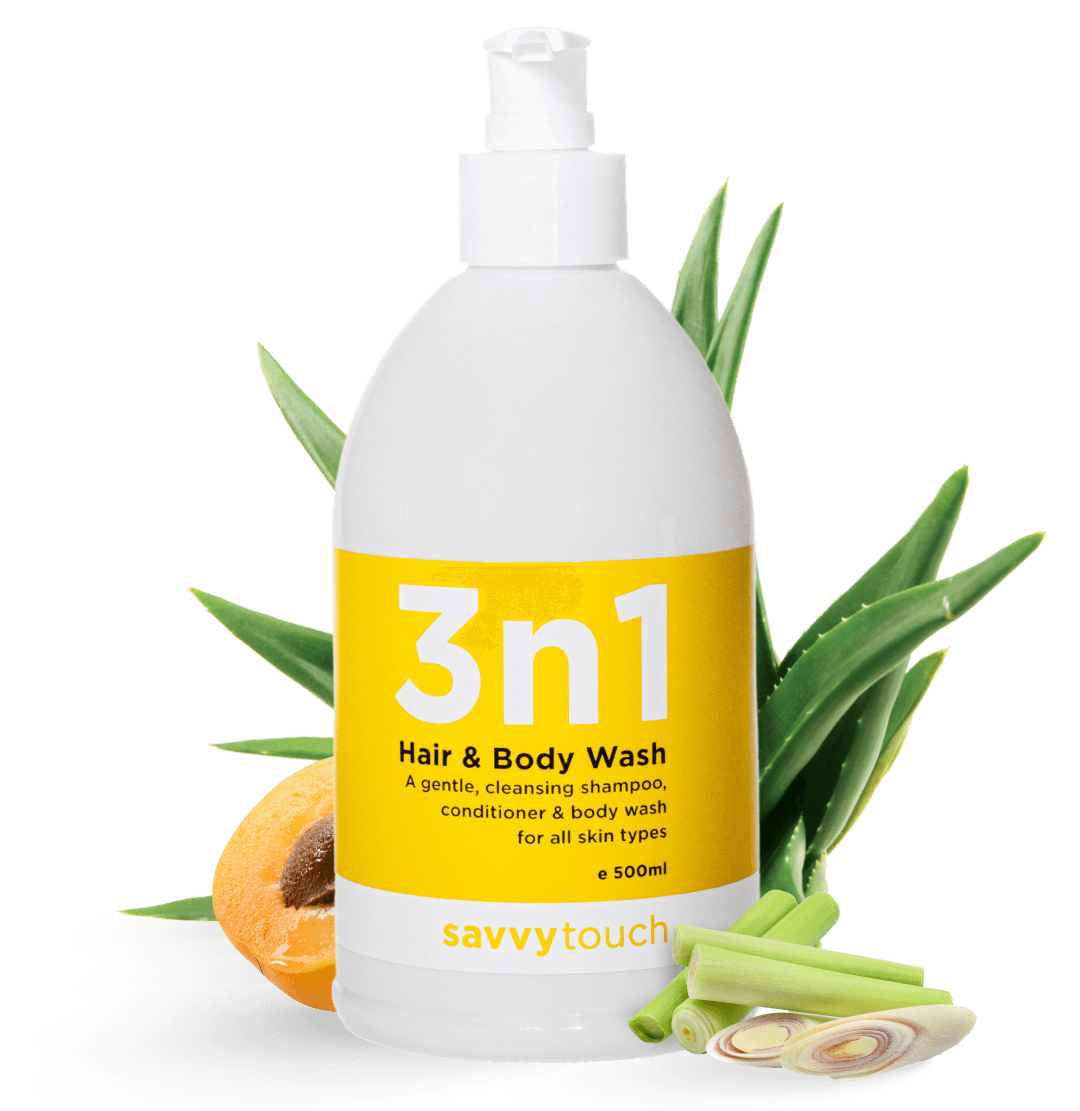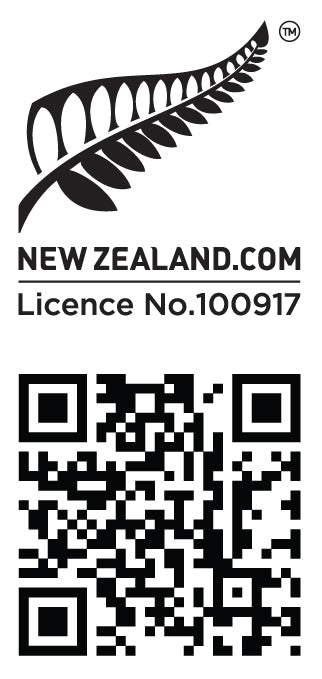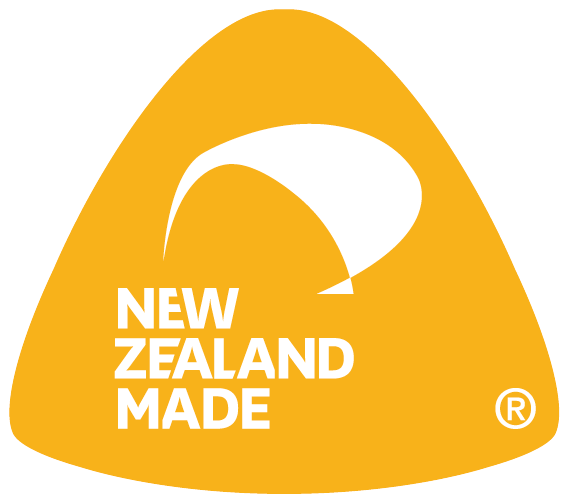 3N1 Hair & Bodywash
Regular price
Sale price
288,00 kr
Unit price
per
Sale
Out Of Stock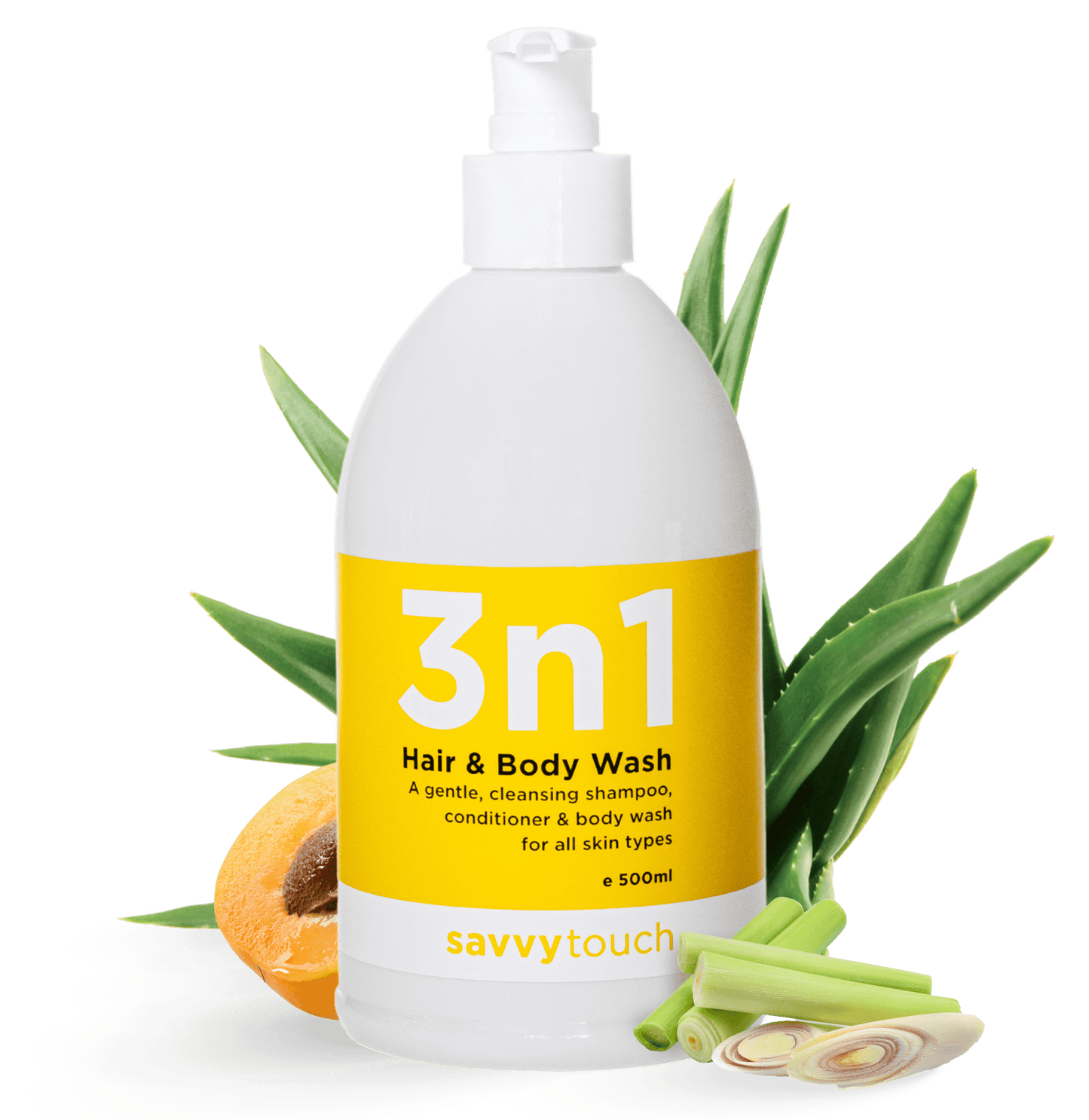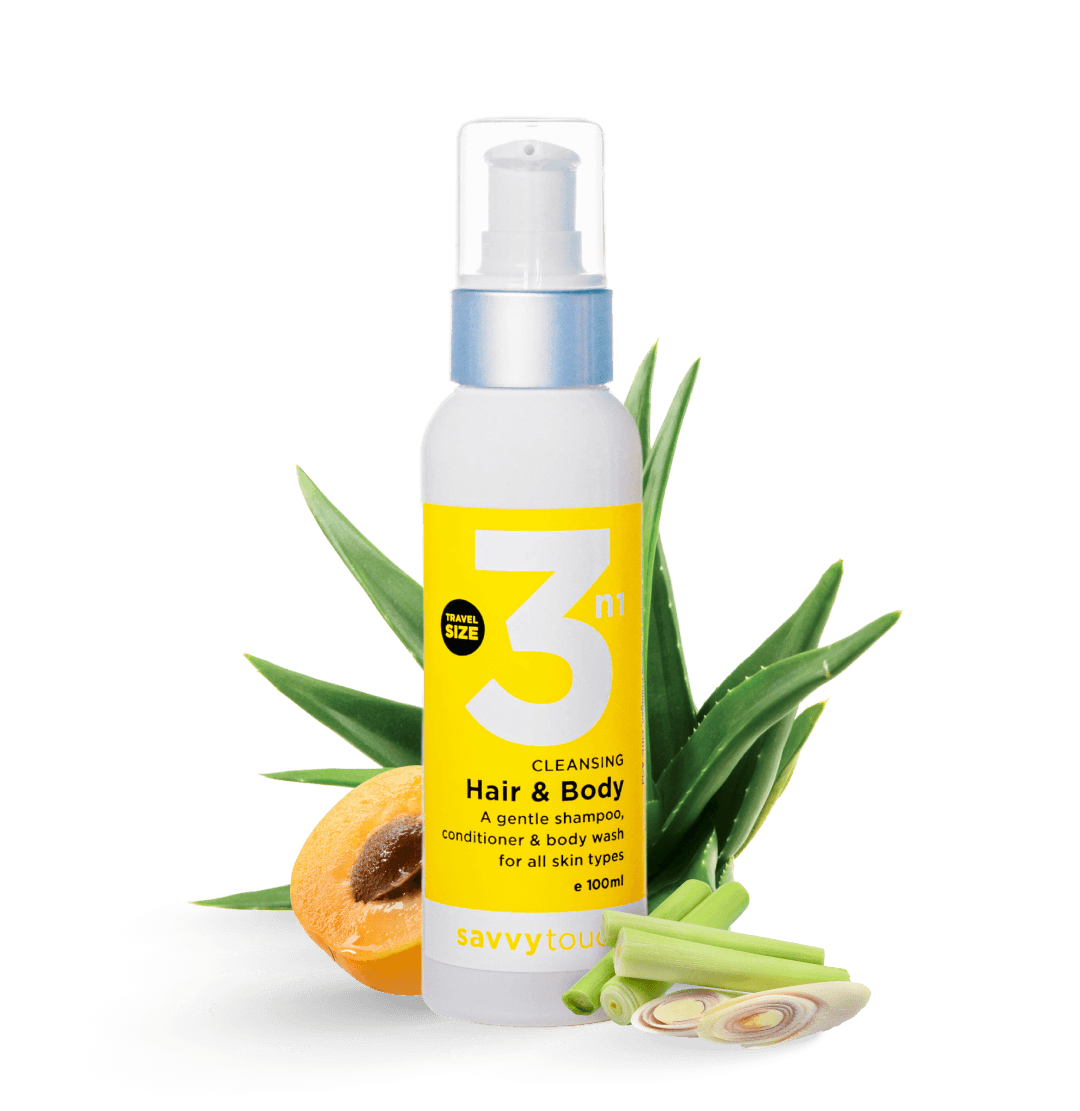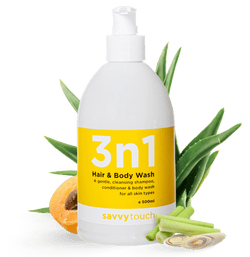 3N1 Hair & Bodywash
Regular price
Sale price
288,00 kr
Unit price
per
Sale
Out Of Stock Ingredients
Powerful Ingredients, Revitalising Results!
Discover the potent ingredients behind the revitalising results:
Hover over each ingredient to learn more: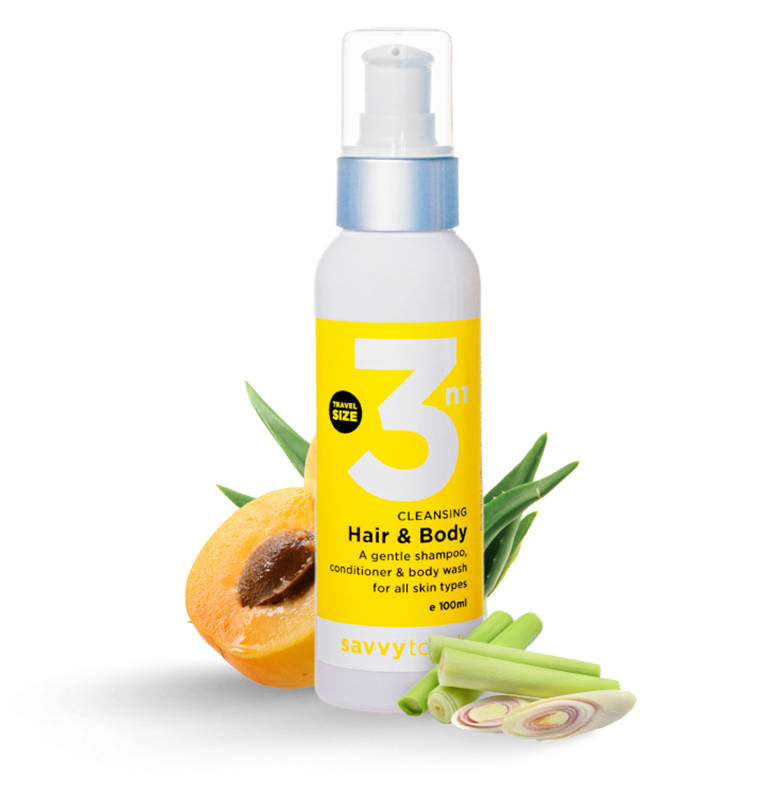 Deionised Water
Pure Refreshment
It serves as the base and solvent for the formulation, ensuring the product's consistency and providing a clean and gentle medium for the other ingredients.
Proteins and Extracts
Hydrating Fusion
A combination of proteins and extracts, including Marine Collagen, Burdock Tincture, Sage Tincture, and Apricot Kernel Extract, offers various benefits for the skin and hair, such as anti-aging, soothing, and nourishing effects.
Aloe Vera
Soothing Hydration
Rich in vitamins, minerals, and antioxidants, Aloe Vera helps to nourish and hydrate the skin and hair, leaving them feeling refreshed and revitalised.
Citric Acid
Skin pH-Balancer
It is used in hair and body products to adjust the pH level, ensuring the product is mildly acidic and gentle on the skin and hair. Additionally, citric acid can help to remove mineral deposits and improve the overall efficacy of the formula.
Essential Oils
Balancing Blend
This group of oils, including Vitamin E, Lemongrass Oil, Lime Oil, and Coconut Diethanolamide, provides multiple beneficial properties, such as antioxidant protection, refreshing scent, and moisturisation
Emulsifiers
Gentle Cleansers
Including Decyl Glucoside, Cocoamidopropyl Betaine, and Polysorbate 80, contributes to the product's cleansing, foaming, and emulsifying properties.
How to Use
Simple Steps for a Refreshing and Nourishing Experience!
Begin with wet hair and wet skin.

Apply a small amount of 3N1 to your palms.

Gently massage the product into your hair and skin to create a luxurious lather.

For those seeking extra conditioning or with long hair, apply a second round of 3N1 for enhanced results.

If you are dealing with dry, flaky scalp conditions, apply the product directly to the dry scalp and leave it for 5 minutes before washing as normal.

In extreme cases, treat your scalp with our Skin Smoothie by massaging it in and leaving it on overnight. Wash it out with 3N1 the next morning for rejuvenated results.

Once you've enjoyed the refreshing lather and nourishing effects, rinse thoroughly with water.

If desired, repeat the process to maintain that fresh and revitalised feeling.

Disclaimer: Always read the label and use as directed. If symptoms persist see your healthcare professional. Individual results may vary from person to person.
Reviews
Customer Raves Speak Louder Than Words!
Discover why customers are falling in love with the fusion of protection and nourishment

Say hello to a new level of freshness with 3N1 Hair & Bodywash.
Embrace the 'smell of summer' and make 3N1 Hair & Bodywash a part of your daily routine. Use it, love it, and relish the feeling of ultimate care for your body and hair, all in one fantastic product! Say hello to a new level of freshness and vitality with 3N1 Hair & Bodywash.
Join the 3-in-1 Hair & Body Wash Movement - Share Your Story!
Don't forget to tag us in your radiant adventures