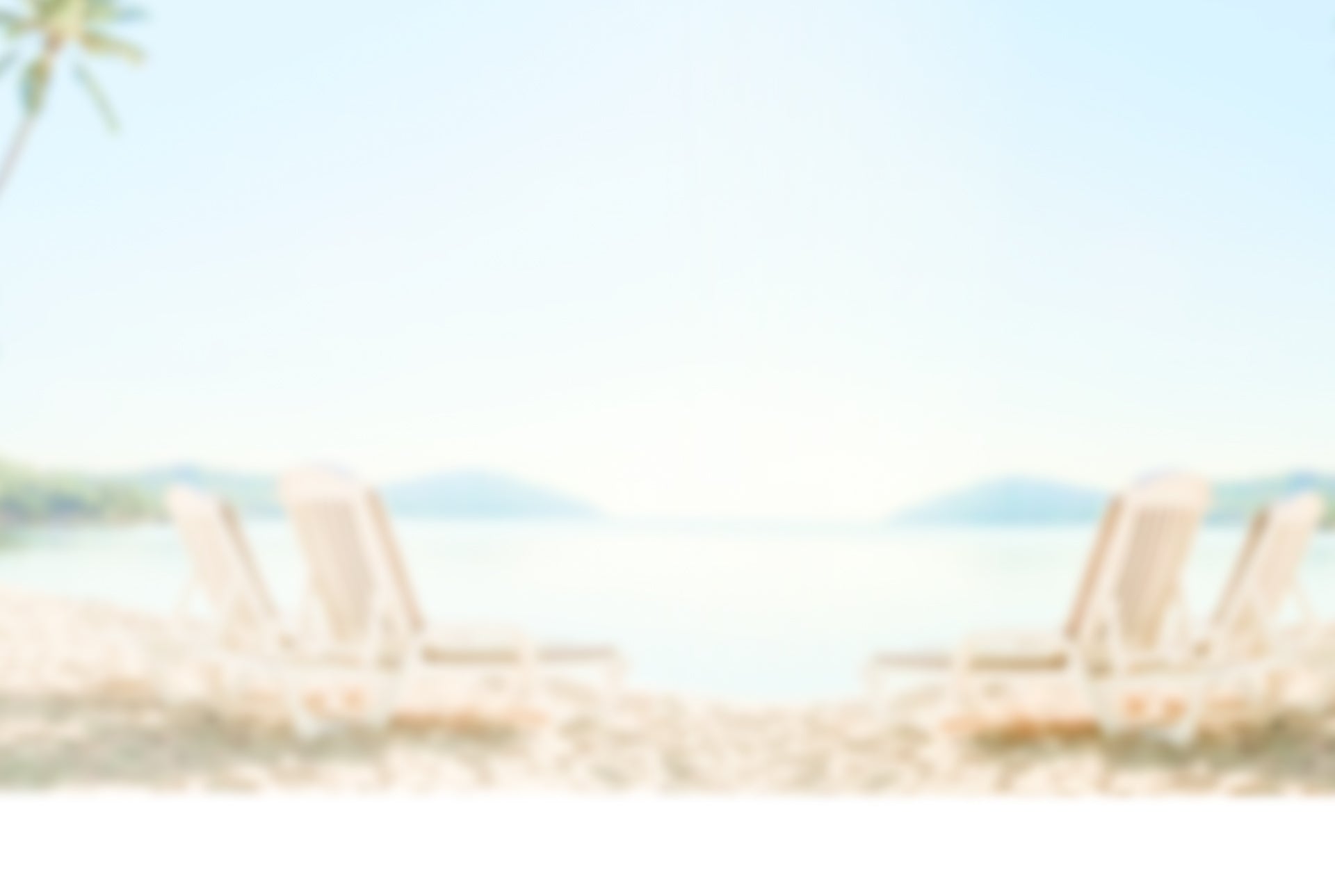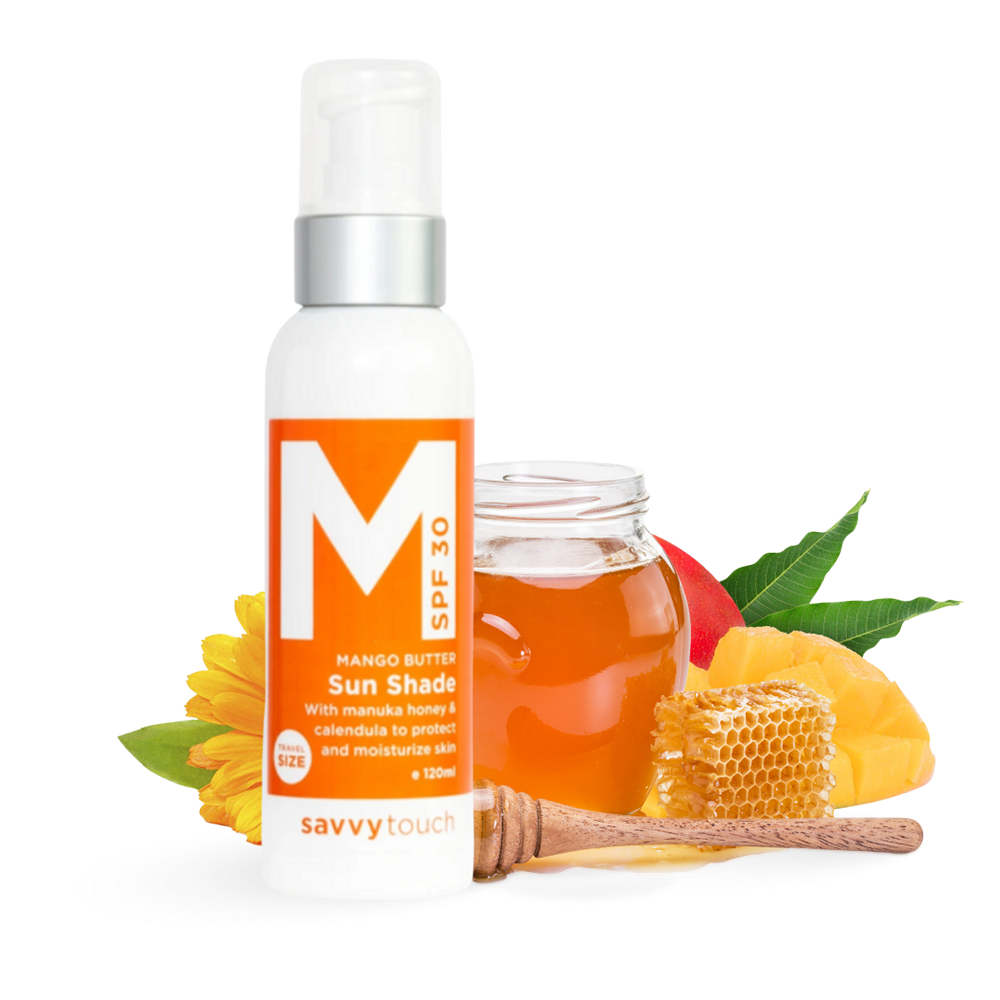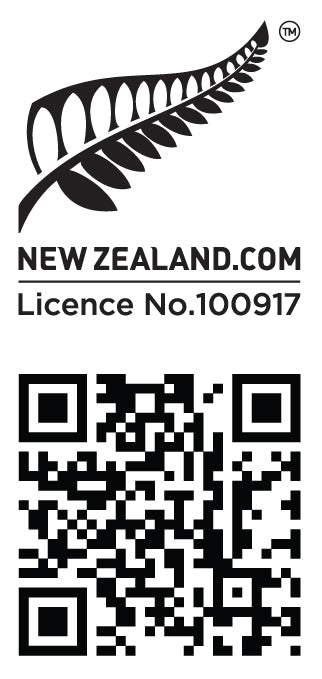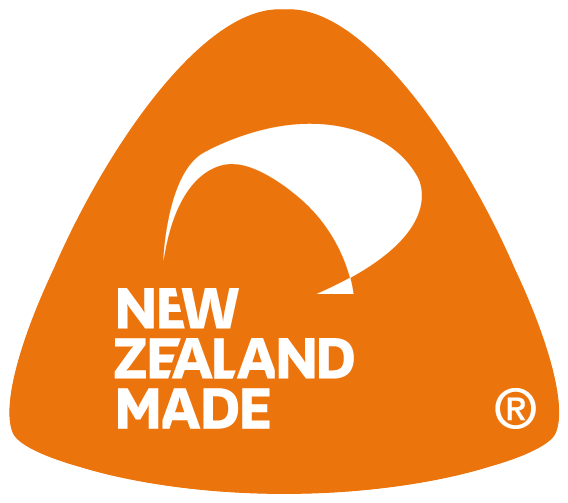 Mango Butter Sun Shade SPF30
Regular price
Dhs. 101.00
Regular price
Sale price
Dhs. 101.00
Unit price
per
Sale
Out Of Stock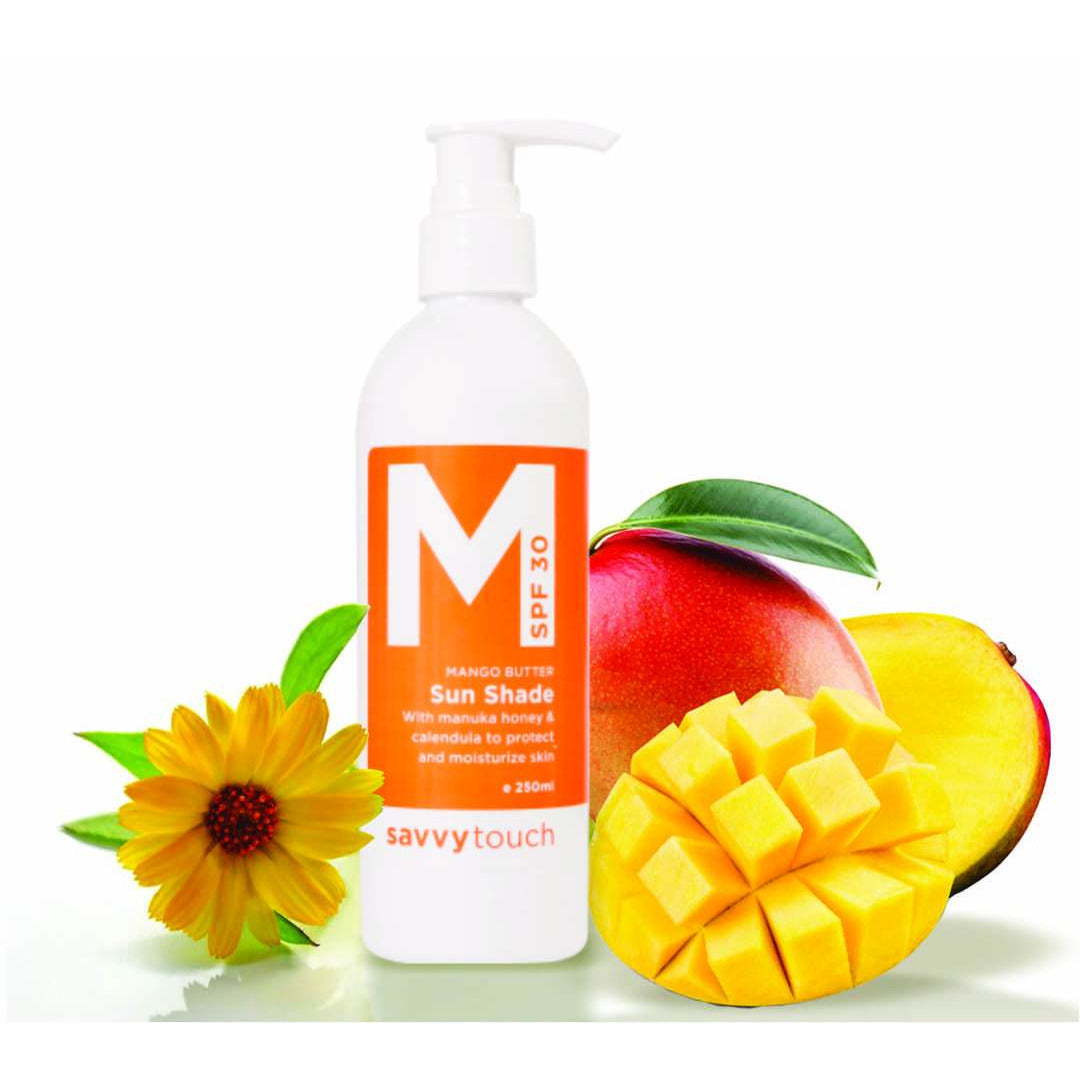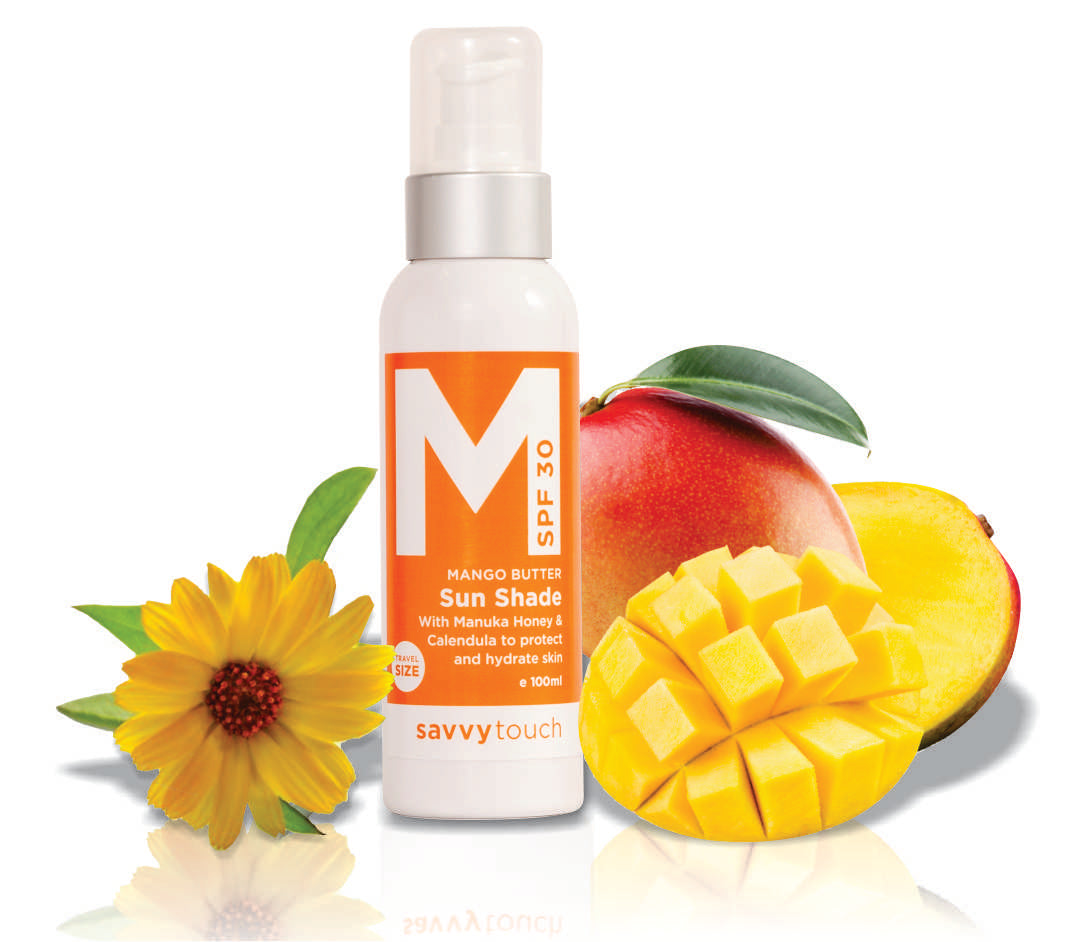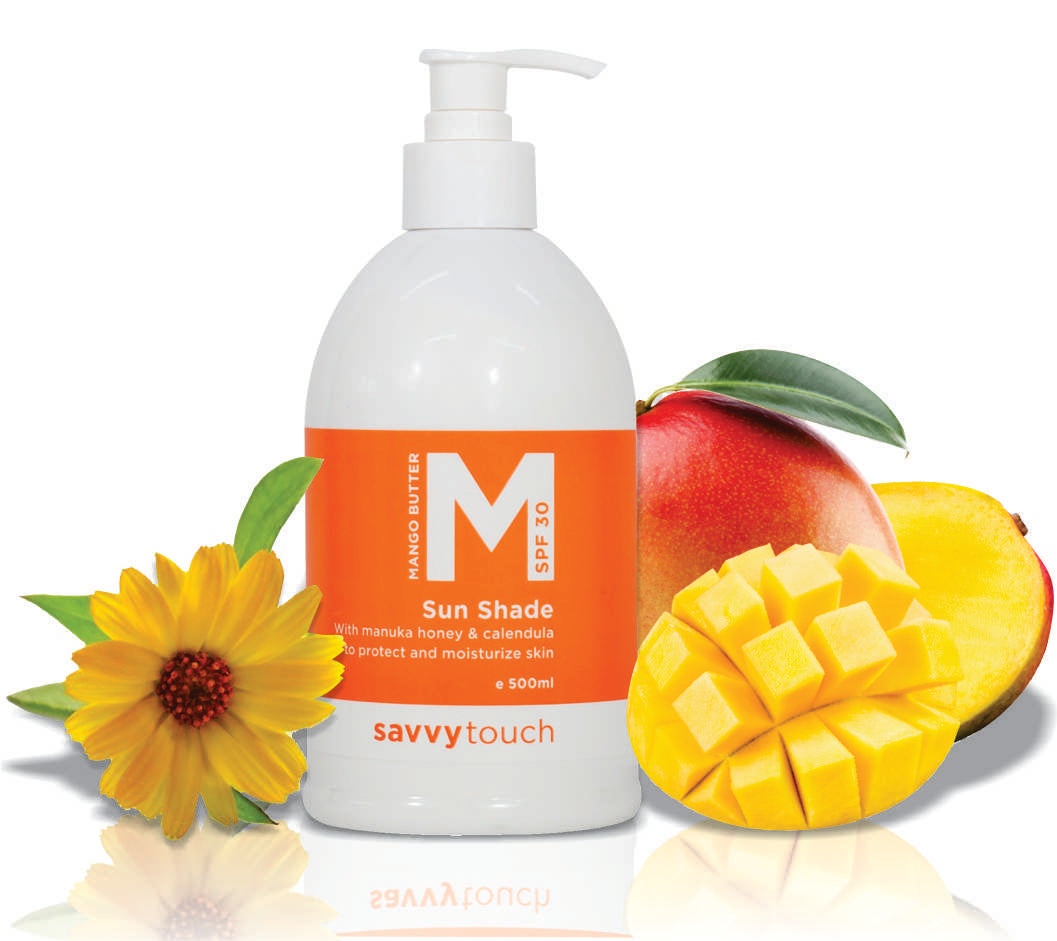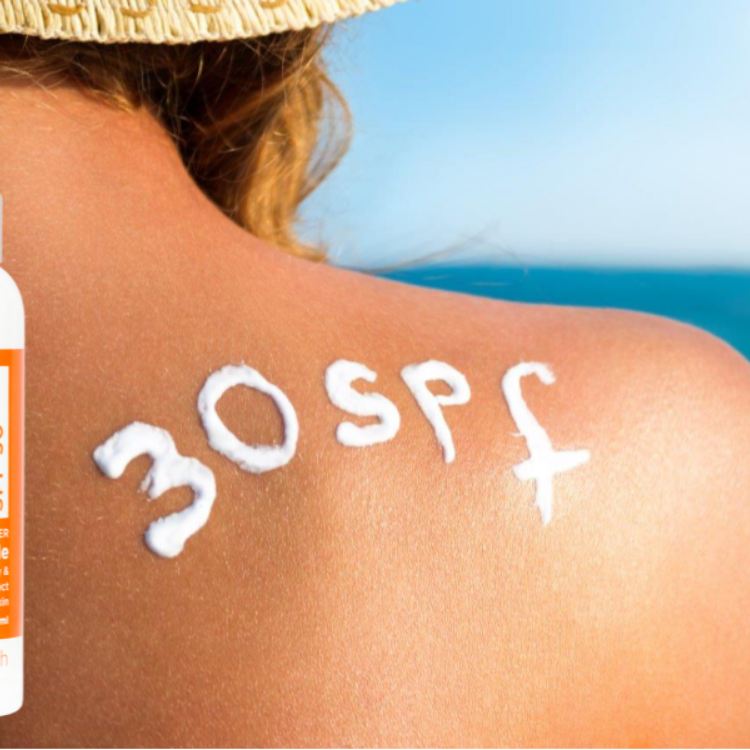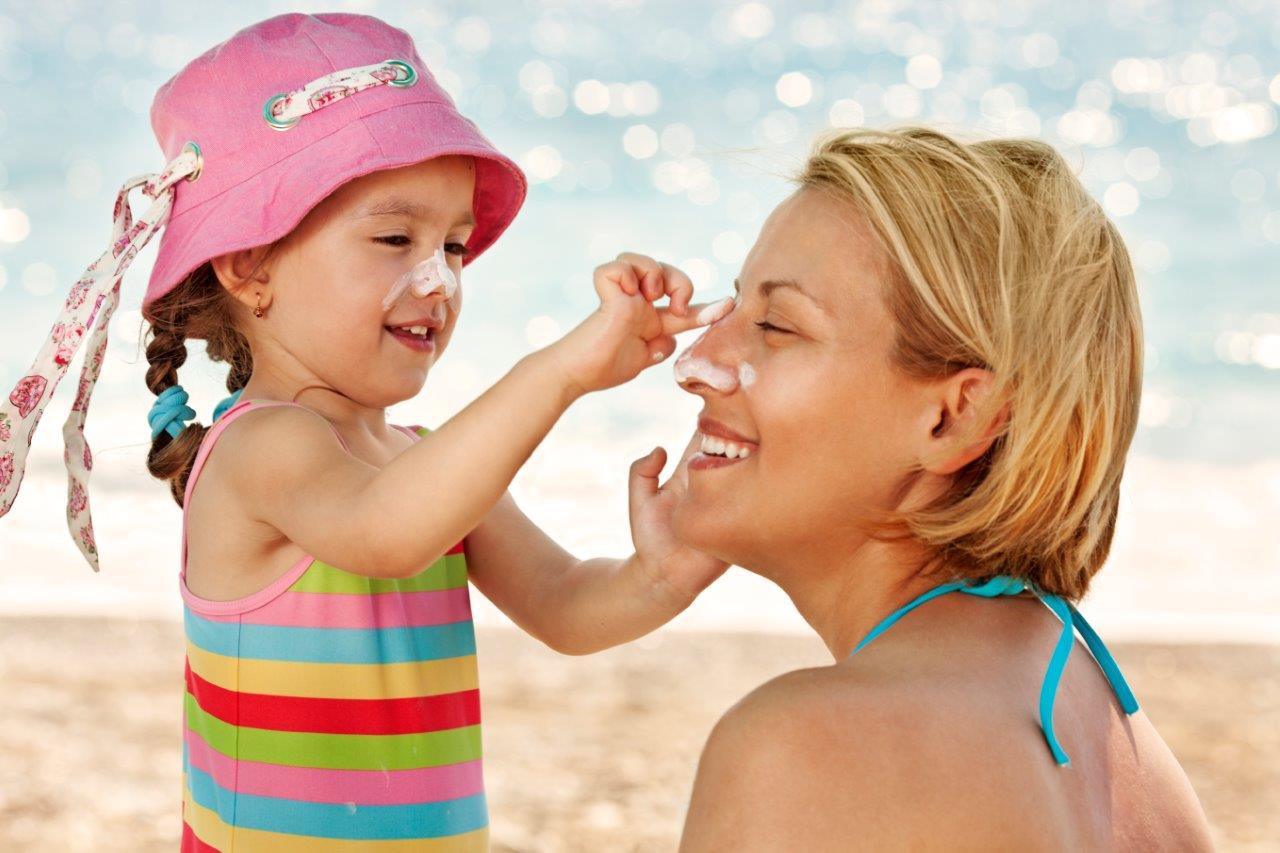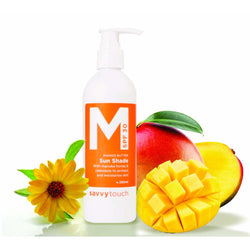 Mango Butter Sun Shade SPF30
Regular price
Dhs. 101.00
Regular price
Sale price
Dhs. 101.00
Unit price
per
Sale
Out Of Stock Ingredients
The Power Within: Ingredients of Mango Butter
Carefully crafted with a blend of awesome ingredients:
Hover over each ingredient to learn more: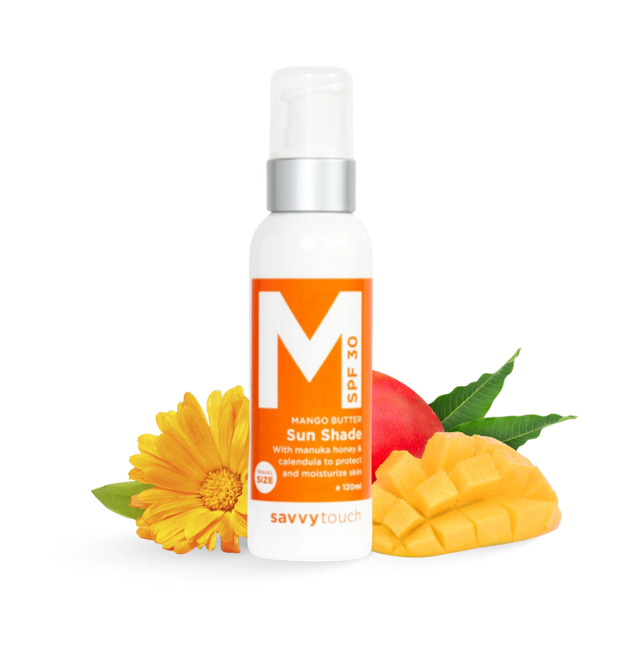 Deionised Water
Rejuvenates Naturally
Purified and free of impurities, providing a clean and refreshing base for the formulation.
Caprilic
Silken Elegance
Lightweight and non-greasy emollients, promoting smooth and soft skin texture.
Mango Butter
Fruitful Softness
Derived from mango seeds, it's a rich and nourishing butter, deeply hydrating and soothing for the skin.
Coconut And Vanilla
Natural Fragnance
A delightful tropical aroma derived from natural sources, providing a pleasant sensory experience.
Manuka Honey
Healing Elixir
A natural New Zealand honey with potent antibacterial properties, promoting skin healing and nourishment.
Moisturisers
Silky Hydration
Enriched with skin-loving ingredients like Cetylstearyl Alcohol, Clyclomethicone, Sorbitan Stearate, and Isopropyl Palmitate, Sorbitol our sunscreen works harmoniously to hydrate, soothe, and rejuvenate your skin, delivering an exceptional sunscreen experience.
Calendula Oil
Soothing Remedy
Extracted from marigold flowers, it provides soothing and calming benefits to the skin.
UV Filters
Sun Protection
Our Mango Butter Sunscreen SPF 30 boasts a powerful combination of UV filters such as Octylmethoxy Cinnamate, Benzophenone 3 and Zinc Oxide, providing you with reliable protection against the sun's damaging rays.
How to Use
Maximize Your Sun Protection with Mango Butter Sunscreen - Quick and Effective!
Mango Butter Sunscreen is active on the skin straight away.

Apply liberally to all areas exposed to the sun.

We recommend 1-2 pumps of Mango Butter sunscreen per area. So for upper legs 2 pumps lower legs 2 pumps. Upper arms 1 pump etc.

Please note on the 100ml the pump size is much smaller & we recommed triple the amount of pumps.

We recommend applying PRE swimming to ensure maximum water resistance. Immediatley reapply after swimming.

Apply pre exercise if outside if a heavy sweater every 90mins.

Can be applied under make up-no shine.

Suitable for sensitive skin

Can be used as a daily moisturiser
Disclaimer: Always read the label and use as directed. If symptoms persist see your healthcare professional. individual results may vary from person to person
Reviews
Rave Reviews for Mango Butter Sunscreen SPF 30!
Discover why customers are falling in love with the fusion of protection and nourishment

Here are a few quick reasons to get your hands on Mango Butter:
Rubs in clear

Smells great!

Can be worn under makeup

Broad spectrum filters UVA & UVB

Aids in natural healing of the skin while protecting

Awesome for sensitive skin (kids love it)

Super hydrating - goes on like a moisturiser!
Share Your Mango Butter Sunscreen Experience!
Don't forget to tag us in your radiant adventures