Savvy Touch
GLIDE+ Balm
Regular price
Sale price
Dhs. 66.00
Unit price
per
Sale
Out Of Stock
Glide+ Balm
Massage, Chafing, Barrier, Chamois
This 100% natural balm is in a "whipped" Beeswax base so it is ultra light & smooth
Packed with Coconut, Arnica, Aniseed, Vitamin E, Soya Bean oils. 
"It feels as good as it smells. "A MA Zing"
is a "must have" for all sports people and especially runners (chafe areas, blisters, shin splints) cyclists the best chamois balm
Tri athletes love it one balm for all disciplines.
(100% wetsuit safe will not damage clothing)

Massage therapists, "scrapers", Physiotherapists absolutely love the Glide+ to "work" with. Like all savvy Touch products it is super concentrated.
Super concentrated, you are not constantly having to re-apply product it is just keeps Gliding Over the skin
Mums, babies adore the smell & feel of Glide+ as a barrier balm. Super light on the skin  Ideal on the face for "dribble rash" also
As a "barrier" balm it protects and aids in natural healing of the skin

It is completely safe for ALL even the MOST sensitive areas.
A must have if you suffer from chafing. 
Therapists it will be your favorite balm
 "Best Chamois Balm on the market!" M. Rogers Evo cycles"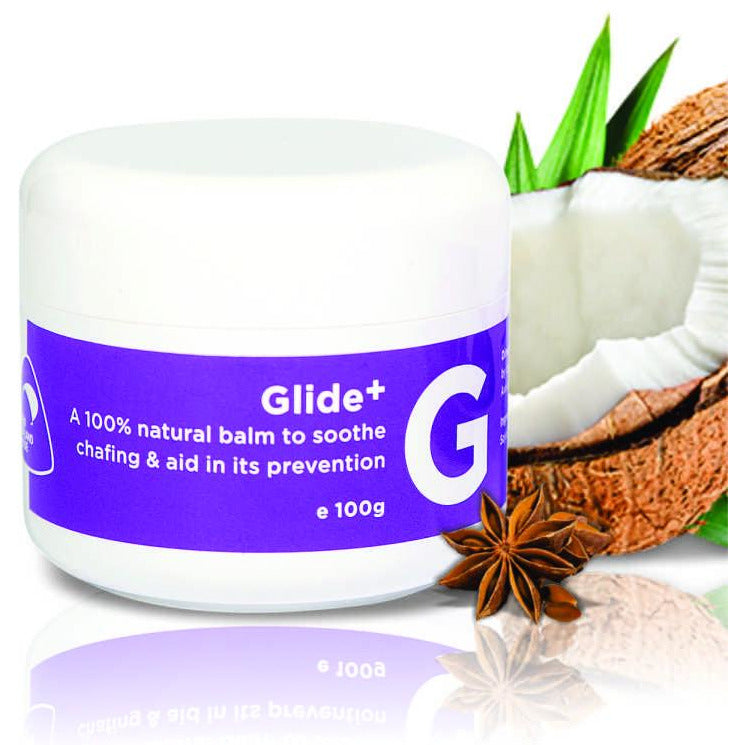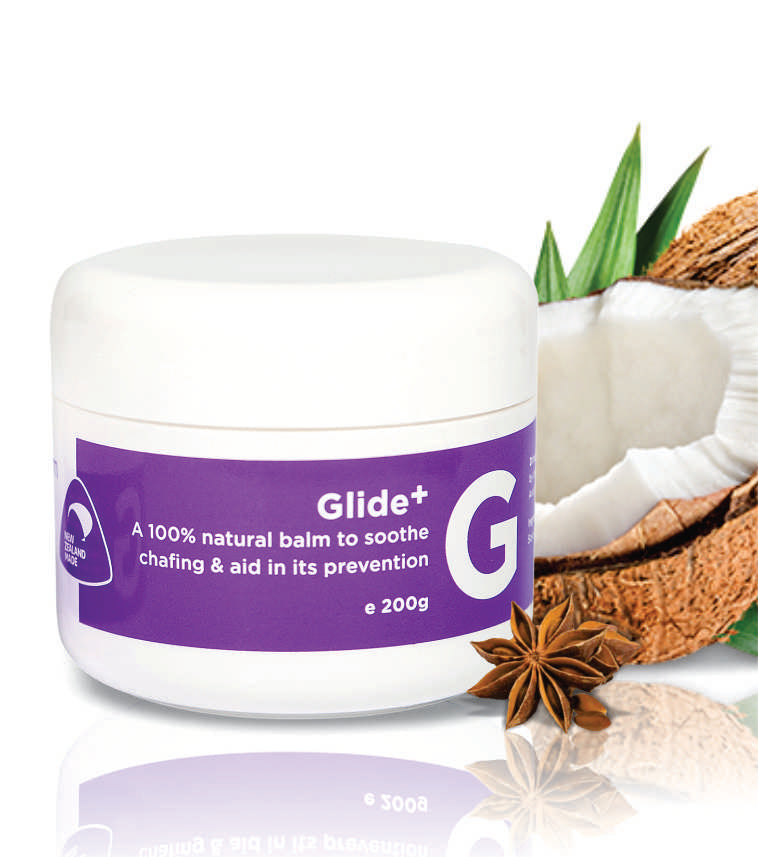 GLIDE+ Balm
Regular price
Sale price
Dhs. 66.00
Unit price
per
Sale
Out Of Stock